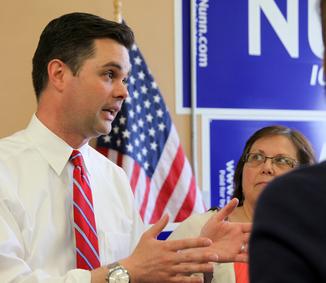 Issues
​

FISCAL RESPONSIBILITY/TAX RELIEF: Support a balanced budget and energize growth -- property tax relief to homeowners & tax reduction for small business and agriculture property to best stimulate investment in Iowa's economy.
​

EDUCATION REFORM: America's best educational value in the country – early literacy programs, online learning, family choice and pay and leadership opportunities for teachers.


ECONOMIC DEVELOPMENT: Small-town values with world-class opportunities –good paying jobs, innovative technologies & long-lasting opportunities for all Iowans.​

​